Now that Issue 3.4 is done, development on Plane is moving fast. Our first major solo RPG (coming to Kickstarter in maybe-January) is getting our full attention, and playtesters will be needed soon.
After a lot of experimentation with two different brands of gypsum-based eco resins, I have learned how to not make dice. Here's what else I've been up to the last few weeks!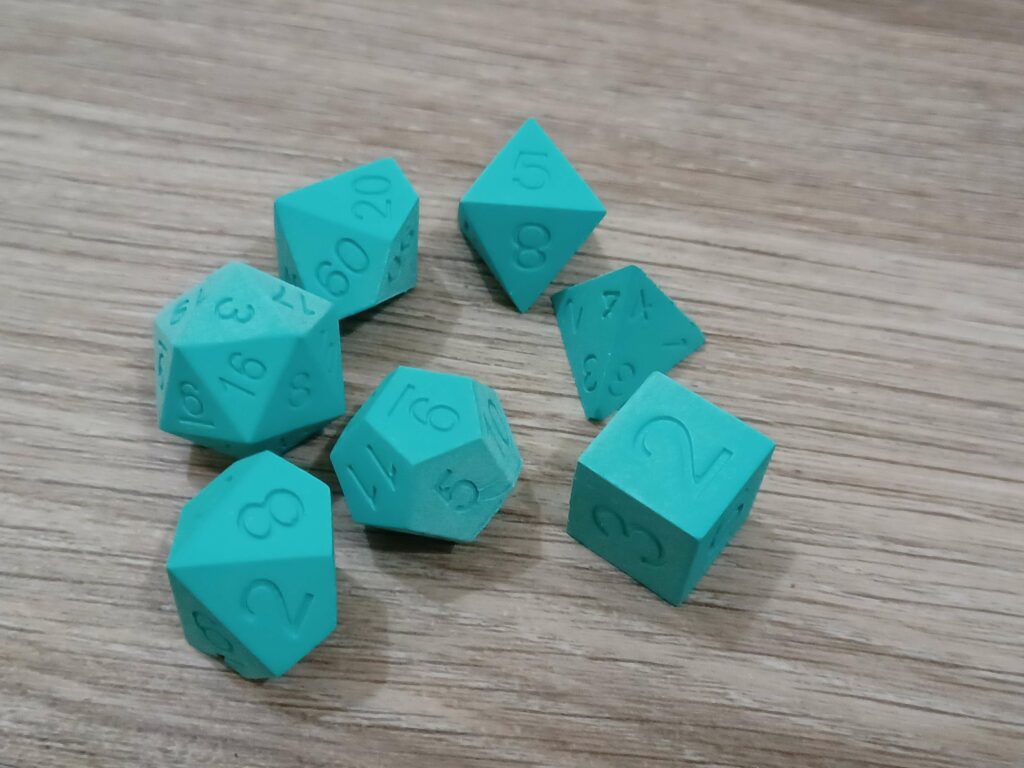 While I love the idea of dice that look and feel like stone, eco-resin may not be the best choice for these (or any) dice. The material seems too soft and fragile, too easy to chip. The first mold I bought wasn't the greatest, so I purchased another mold that worked perfectly, but regardless of the mold used, the colorant doesn't seem to settle correctly or come out even, no matter how well mixed, and even though I'm using an oscillator at such high speeds that it's loosening the screws that hold my house together, I cannot get all the bubbles out of these chock-full-o-fucking-angles dice molds.
I'm going to research colorants and sealers before totally discarding the idea, though.
Plane's layout is getting major changes. Although I've been designing websites, logos, branding, and other materials for years, I'm self-taught and still have a lot to learn, especially when it comes to rulebook layouts. Plane doesn't have a deadline or projected release date because I want to feel like I've done the best job I'm capable of doing. I'm spending a lot of time considering the game world and the game itself as an art piece, giving it time to evolve, and following my instincts. I pursue many ideas knowing few will be viable. Those few viable ones result in notable changes. For example:
The prompts are getting lengthened. I want players to have a bit more to work with in their games, and that starts with prompts that help players feel more immersed in the world and reveal topics and themes to explore.
Section headers and iconography now run along the right and left sides of the pages. One of the things I like least about solo RPGs is having to scroll or flip through the rules to find the corresponding prompts. Adding icons and section headers to the outer edges of the spreads should help players with the print edition navigate their books faster.
Each section of the rulebook will be themed with designs featuring different biomes. To make the rulebook even easier to navigate, I've designed a few different biomes with different color schemes, all of which are compatible with the game's core color palette.
It took hours of tinkering for me to settle on these three ideas and determine how to execute them, but the vast improvements to the rulebook made it all worth it.
The tumbling block towers have finally arrived from China! All intact. Zero damage. I am extremely pleased, and I know this is such a stupid, small, and straightforward thing because of the internet, but I have a direct relationship with a manufacturer. They make these towers in their own facility! It's crazy. Anyway…
First, I prepped the boxes. The manufacturer's logo was burned into the wood, so I started by lightly sanding and filling them with wood filler. Then I gave each and every surface a light pass with fine-grit sandpaper, wiped them down, applied two thin coats of white gesso, and sanded them again before applying three coats of acrylic paint, followed by two coats of silky matte Liquitex sealer. Here's a peek at the prototypes.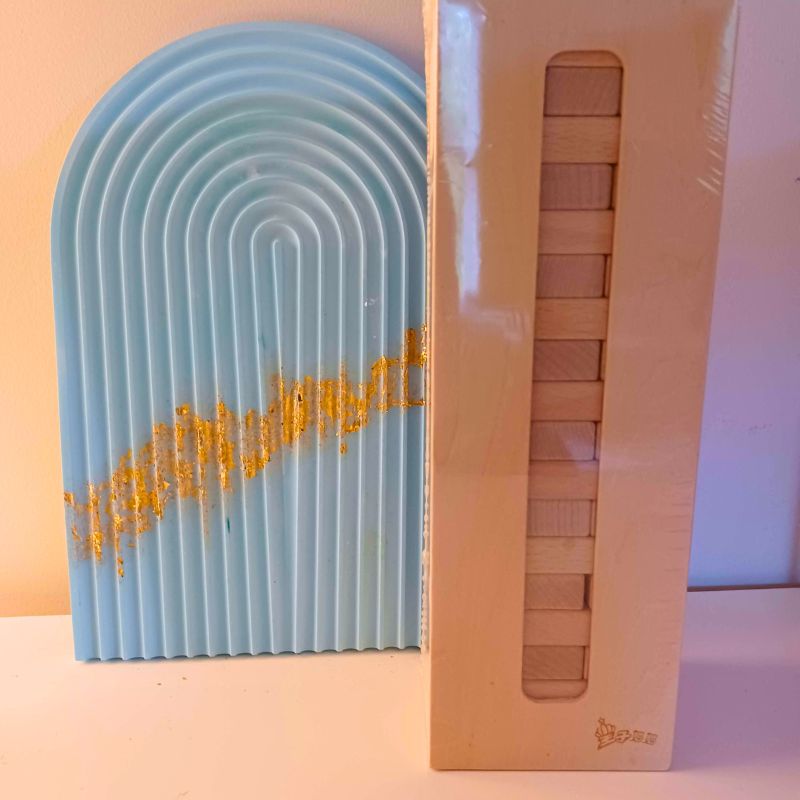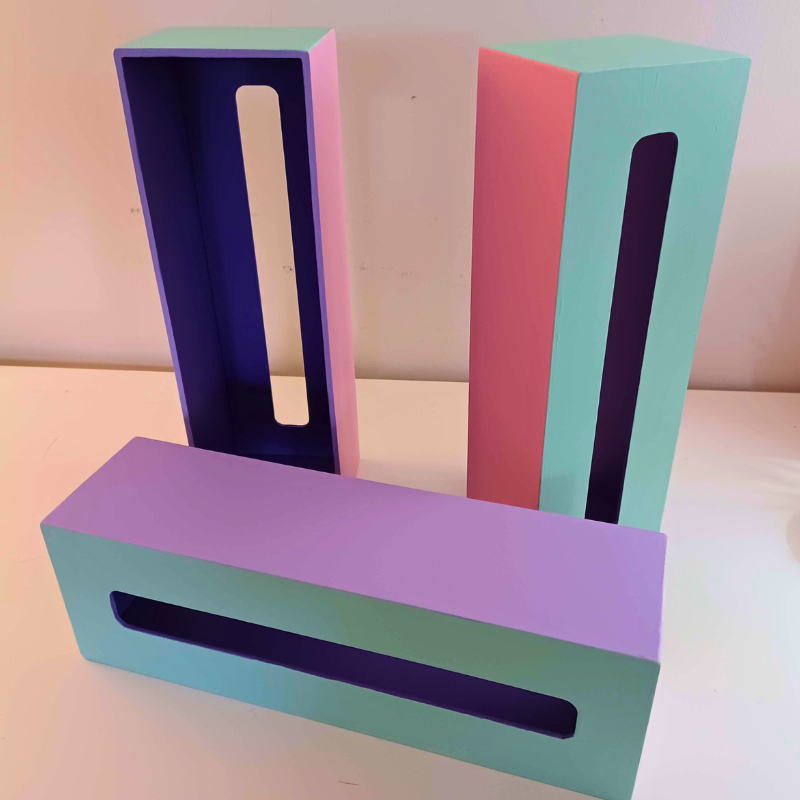 The bricks will be tedious AF to paint, so I purchased an airbrush. (Pray for me.) We'll tell you how that adventure goes next month. In the meantime, Kanishk and I are going to be working on a playable draft, which we'll share on our Patreon with our Arcane Advisors. If you aren't there yet, join us, and you'll see longer versions of these updates long before they're published here!